WE'RE REDEFINING THE SHOWER EXPERIENCE
Introducing The World's Most Efficient Use Of Water.
"One of the most innovative products I've found for getting clean while camping."
Save Time: Get cleaner, faster with our scrubs that stream out hot water.
Save Water: Use less than 1 gallon without sacrificing your shower ritual.
Feel Amazing:
Long, hot showers that energize & relax better than your shower head.
Introducing Three Collections
Outdoor Solutions
Wash your family, gear, or dog with this compact, portable system. Take a hot shower wherever you wander.
Requires less than 1 GAL
shop now
AT-home Solutions
Enjoy a spa-like experience at home with our aromatherapy shower that infuses essential oils with water streaming out of the EcoScrub.
Save money on your water bills
shop now
events
Need a shower trailer at your event? Our VIP service provides the best experience in the market!
No water connection needed
lEARN MORE
Clean it All With 0.8 GAL
We clean off 5 gallons of mud, 5 gallons of sunscreen, & 4 bags of holi powder with 0.8 gal of water
A Hot Shower Ready in 5 Minutes
Get cleaner faster with a convenient and simple setup.
Save Space With A Compact Design
A portable, small system leaves more room to pack gear.
More Water For Less
Use 10x less water than standard shower systems.
Shop now
JOIN Thousands of Satisfied Users
The results are in. Hear from people just like you.
If you like having access to a shower in the wild (or wherever) and being able to wash your long hair, I definitely recommend Geyser. 10 out of 10!
This product is a must-have for camp. Great for those cleanups on a hot night before getting in bed. Keep those sleeping bags clean! Great product!
I have the portable shower without the heater. I love it! I was able to take a hot shower in the woods with only 3 liters of water! I love having the ability to get clean when facilities are not available.
I've actually felt clean without having to figure out a way to carry 5 gallons to shower. This shower will change the way you camp, attend festivals, hunt, or live where you might lose power - you can still be clean with warm water.
I've had the Geyser System now for about 5 months and have had the opportunity to use it several times. The Geyser system is a great solution for getting clean in the backcountry without needing an endless supply of water.
Easy to use, simple design, and very handy around camp. Big fan of using this for dishes! No longer need a wash bin or annoying amount of water.
I bought this for use in my camper van. It's the bomb. I can give myself a total shower in minutes using very little water. I have wondered for years how to effectively shower in such a small space. Geyser Systems solved the missing link. Highly recommend!!!
This has been a great addition to our gear! We tried a foot pump system, and it was too bulky, slow to heat, and the pressure was meh. The Geyser system works beautifully, does not take a lot of water, and is simple to set up.
Simple to use. We just tried ours for the first time. Everyone needs this. After a hot, sticky, sunscreen-y day outdoors, be sure to enjoy a quick, sudsy shower before bed. Refreshing, relaxing, and heavenly. Clean feet...Yes, Please!
Complete your setup
Take your shower experience to the next level.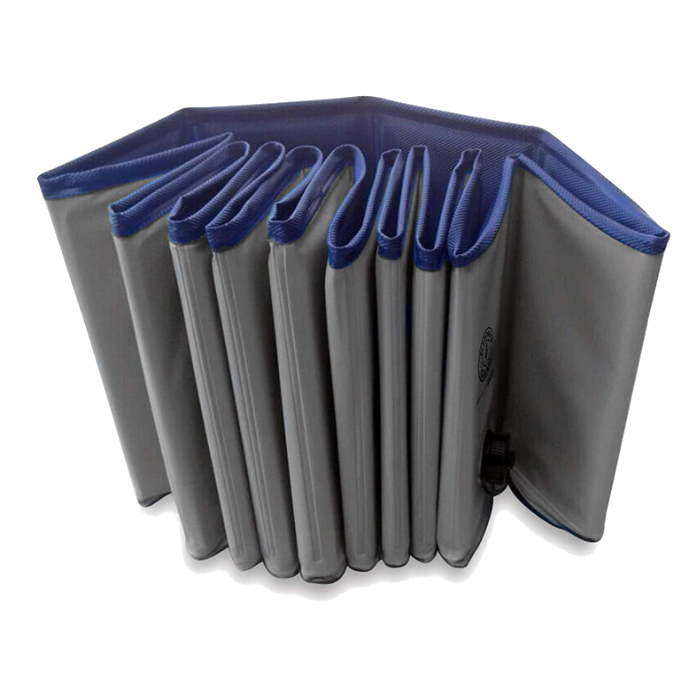 Collapsible Pool
Durable, Foldable + Slip-Proof! Made with super-tough PVC with added slip resistant material on the bottom. Bottom/Side Drain. Measurements : 39.5" Diameter 12" Height. Eco-Friendly Material : EN71, ASTM standard.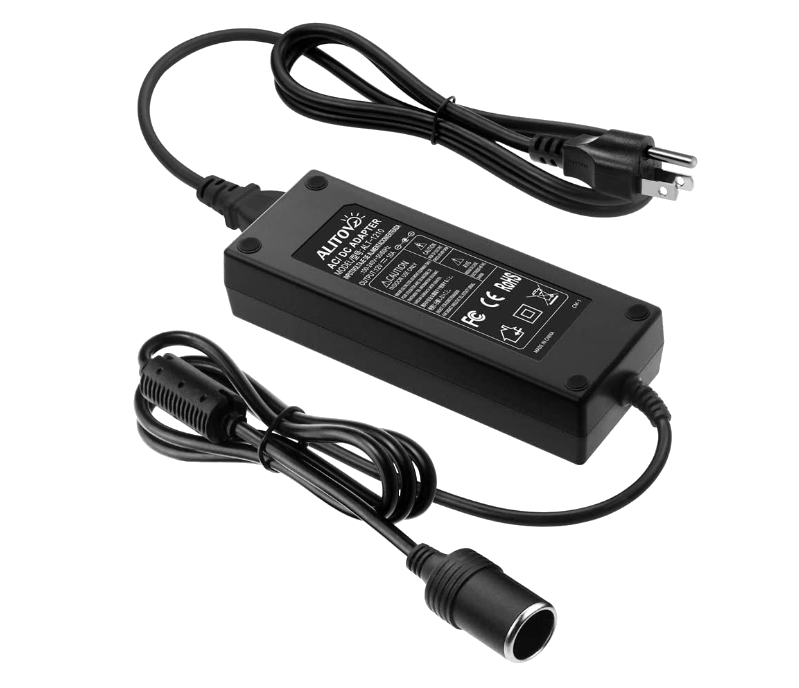 Power Converter for Home Use - 120V/110V AC to 12V DC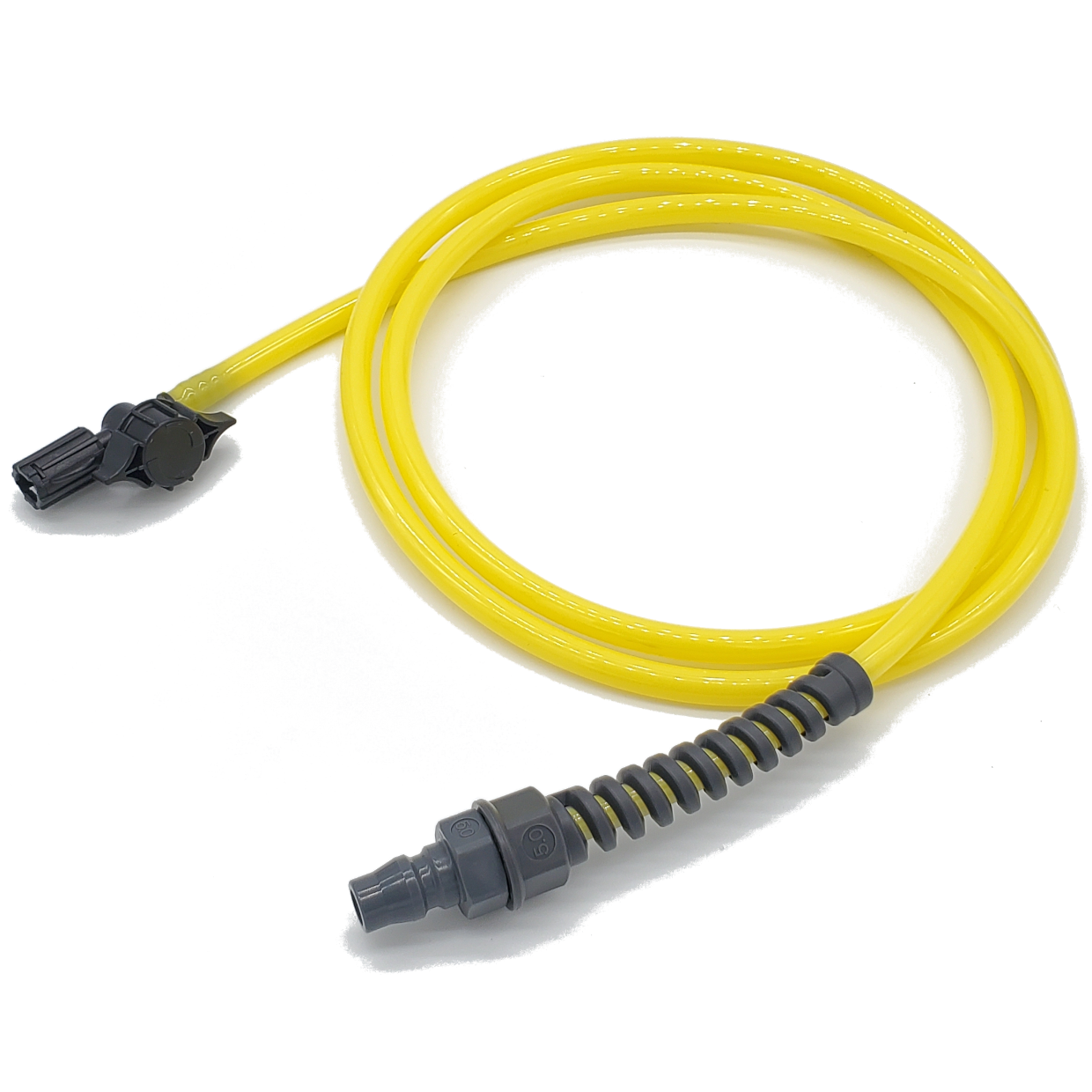 Geyser System Hose Line (5')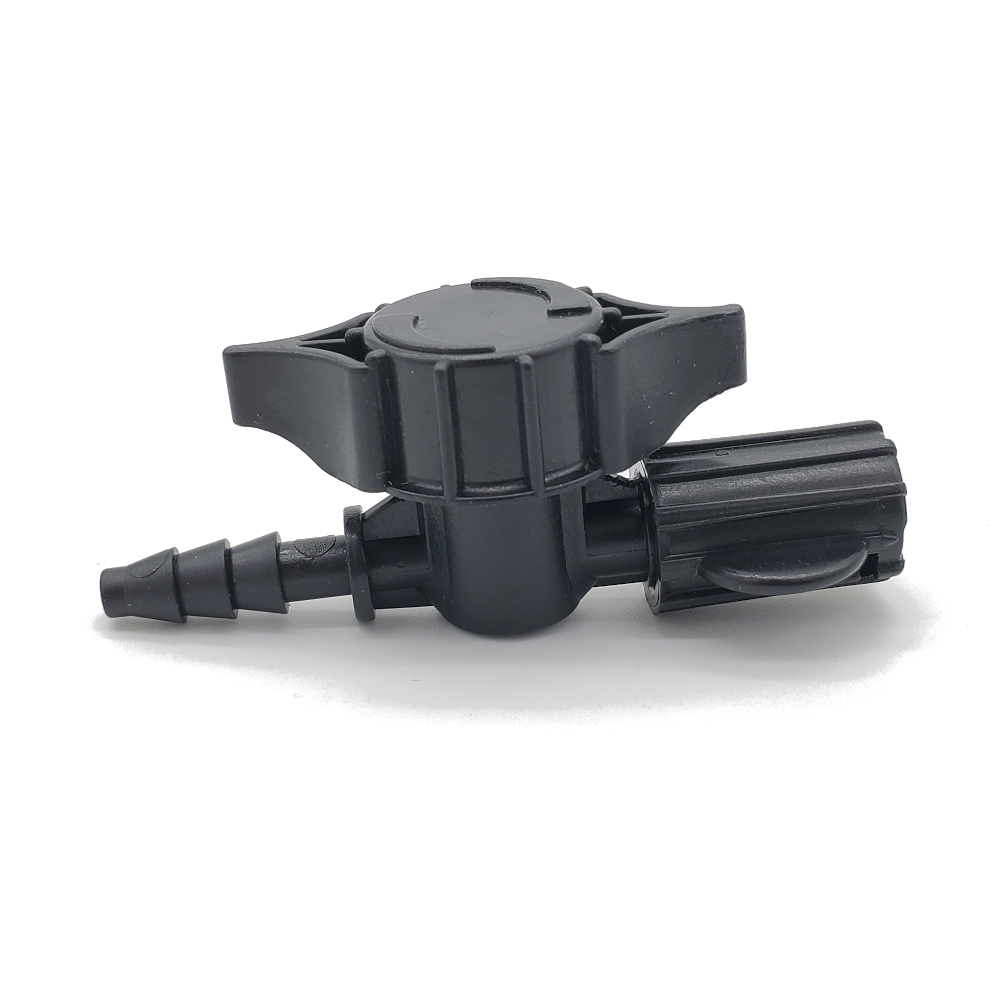 Geyser System Super Valve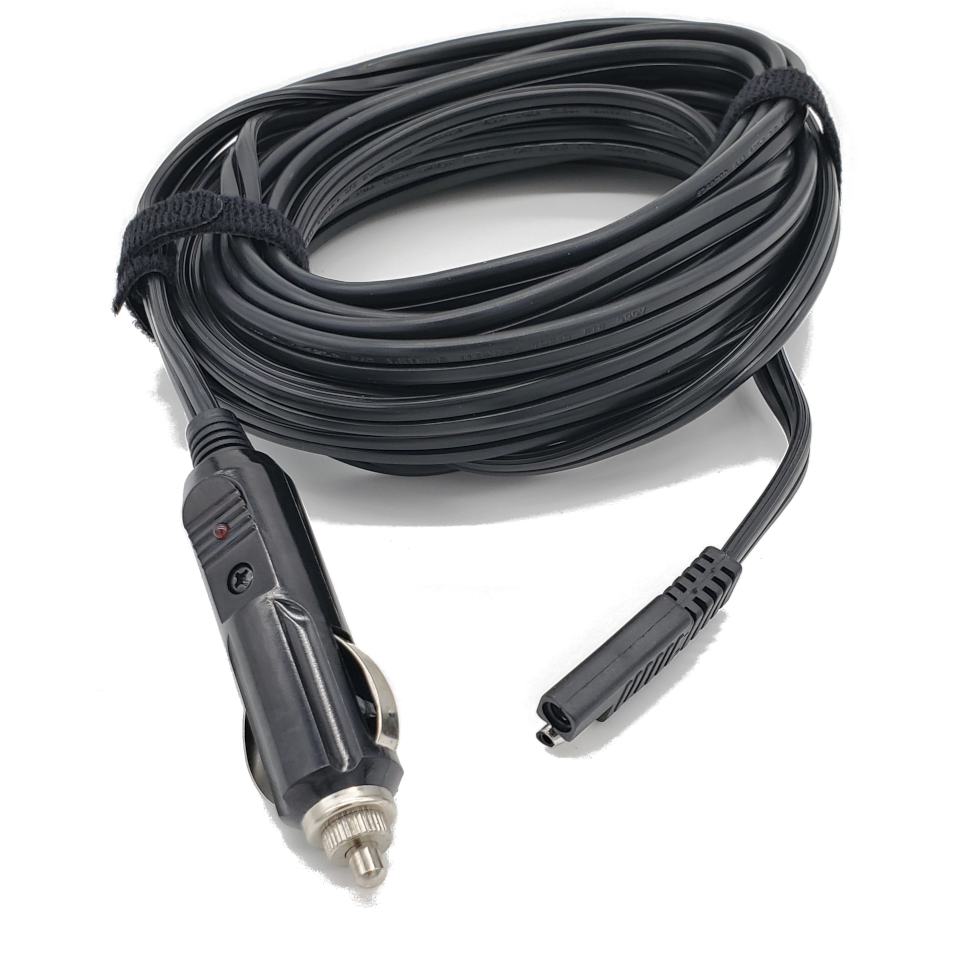 Geyser System SAE Power Cord (20')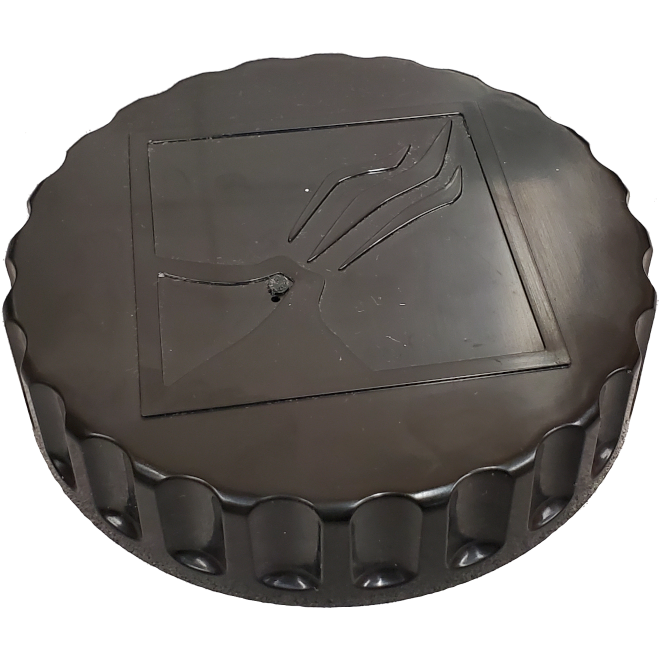 Geyser System Lid
Keep your system water-tight with a new and improved lid design.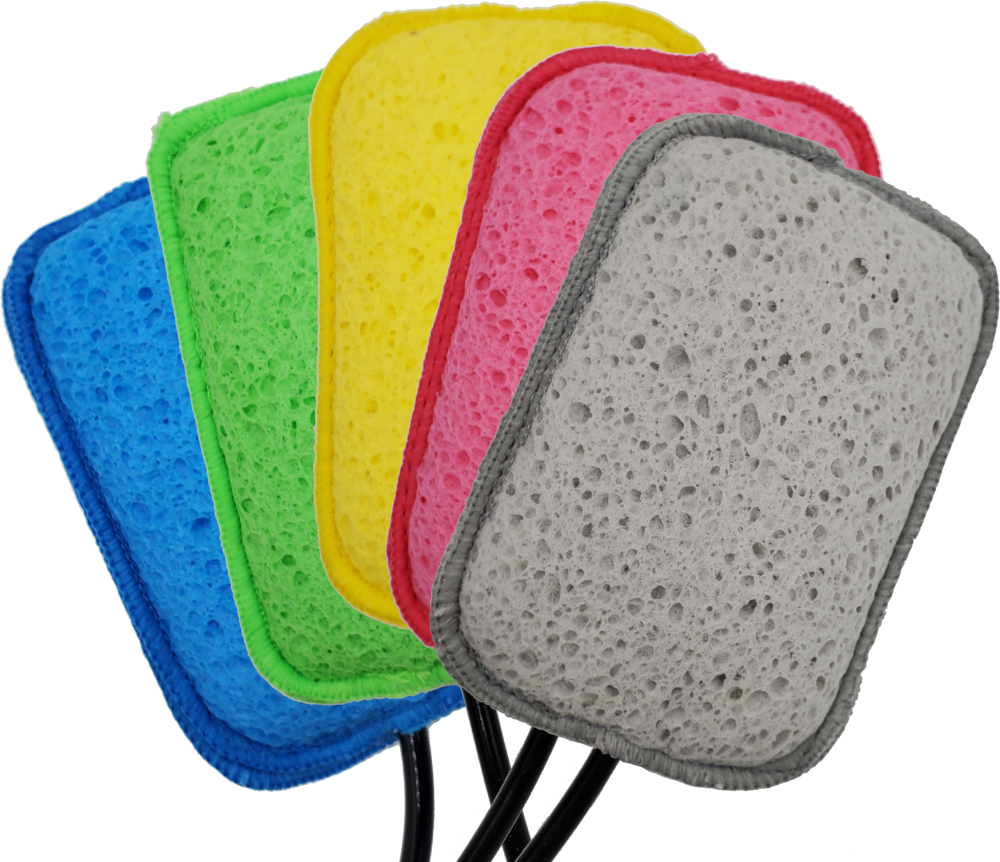 Geyser Scrub
The most efficient way to keep camp clean and organized. Color-code your clean! Green for you, yellow for your friend, blue for the dishes, etc. Deliver just the right amount of water exactly where you need it. Easily swap out scrubs for different tasks, from showers to scrubbing mud to washing dishes.
Frequently asked questions
Can I actually shower with less than a gallon of water?
We think you'll be surprised how clean you feel. 1 tank of water can actually shower 2 people, or 1 person with long hair. Don't believe us? Check out this testimonial video or some of our REI reviews.
Which Geyser System is right for you?
Most of our customers opt for the Standard Geyser. It provides the most bang for your buck and boasts the quickest way to a hot shower. If you already own a camping stove or don't have oogles of onboard power, go with the standard system. A quick mixture of 2 parts cold & 1 part boiling water produces a piping hot shower in less than 5 minutes. This is especially important when camping with groups of people. While one person is showering, another liter of water is boiling in the background and is ready to mix for the next person.
What are the advantages and disadvantages to the EcoShower vs the Geyser System?
The EcoShower is designed for those who already have a shower system and only seek our scrub. If your rig has a heater that stores hot water in a tank, then the EcoShower will provide the same water savings as the Geyser System. If your rig has a tankless (propane) water heater, then the EcoShower will require you use the minimum flow rate required for your heater to ignite and begin heating your water. From our experience, this includes .3 to .5 gallons per minute. While that's significantly better than the 1-2 gallons per minute required for the shower head, it's nowhere close to the .15 - 1 gpm range that the Geyser System provides.

If you are starting from square one, then the Geyser System ends up being the most budget friendly option that's most compact & convenient. We know the EcoShower may appear like the most budget-friendly option. However, you'll have to include other parts that quickly hike up the cost: propane water heater, pump, extra hoseline, water tank, fittings, etc. From our experience, the total price hovers around $395 plus time to install. That doesn't come close to the $280 cost of the Geyser System + no installation time.

Last but not least, the EcoShower and Geyser System scrubs are designed differently. The EcoShower scrubs last around 14-20 uses, 30% larger, do not include a rough side, includes an aromatherapy pocket for essential oils, and are cheaper to replace (5 for $15.99). The Geyser System scrub last around 90 uses, includes an exfoliating/rough side for tough grime, do not include aromatherapy pockets, and are more expensive to replace ($8.99 each)
How should I store my Geyser?
What's your 30 day money back guarantee?
Had a less than stellar experience with your Geyser? You can return it within 30 days of purchase. We stand by our products and believe a hot shower is the secret recipe for enjoying the great outdoors on multi day expeditions. If you aren't 100% satisfied with your Geyser you can return it no questions asked.
We cover the Geyser under a limited lifetime warranty. You heard us right! FOR LIFE! We use only the highest quality materials which have been rigorously tested domestically and abroad. If something goes wrong, it's on us and we'll even cover the shipping.Having said all this, if you are excessively rough, purchase a used Geyser (ie: an REI garage sale), or take the Geyser System apart, then the warranty is void. We can repair your Geyser for a reasonable cost. Contact support@geysersystems.com for our repair services.